Birthday Club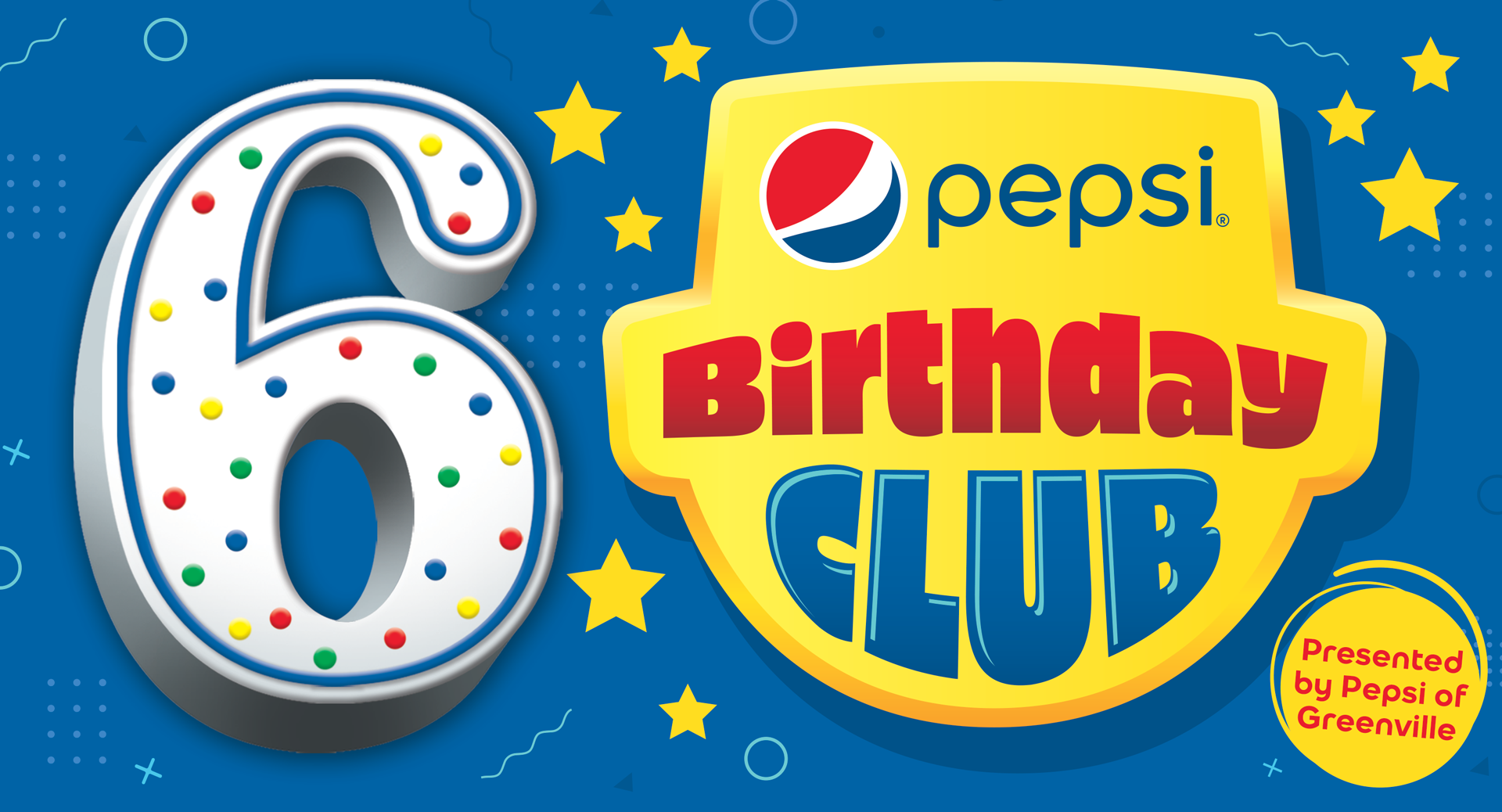 Over 50 years ago, Tom Hartness (who founded Pepsi Cola of Greenville in 1940) started a program to recognize boys and girls on their 6th birthday. Pepsi Greenville is proud to continue this tradition today. If you live in the Greenville or Laurens counties in South Carolina and have a child turning 6 years old, he or she can be a member of the Pepsi Birthday Club. Membership includes a FREE birthday party package, which comes in a cool box and includes:
12 Pepsi Cans
12 Pepsi Balloons (not inflated)
12 Pepsi Pencils
12 Pepsi Tattoos
A Pepsi party birthday certificate
These items are a fun birthday surprise or a great addition to a party for your 6-year-old! To get a Pepsi Party Pack, simply bring your child's birth certificate to our office located at 751 State Park Road, Greenville, SC 29609. Your child can receive the party package the month of or the month after his or her 6th birthday. Pepsi Party Packs are available during the first full week of the month between 1 – 5 p.m. Monday through Friday. Please park in front of the building and come to the front office. Masks are currently required to enter the building. The monthly schedule is listed below.

2023 Dates
January 3 – 6
February 6 – 10
March 6 – 10
April 3 – 7
May 1 – 5
June 5 – 9
July 3 – 7 (Closed 7/4)
August 7 – 11
September 5 – 8 (Closed Labor Day 9/4)
October 2 – 6
November 6 – 10
December 4 – 8